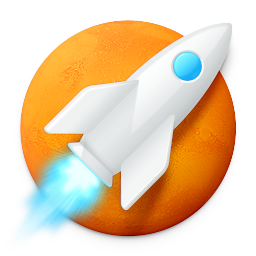 "Nearly every word I write for Daring Fireball is published through MarsEdit."
John Gruber
, Daring Fireball
"I wish this program had been available sooner."
Alan Fraser
, Phantasmablogia
"MarsEdit is a joy to use."
Derrick Story
, O'Reilly MacDevCenter.com
What's New In MarsEdit?
The World's Best Blog Editor Keeps Getting Better.

Download Now


For details of each version released, read the release change log.
All new features for MarsEdit 3.0:
Rich Text Editor: No HTML Required!
The rich editor offers an alternative to MarsEdit's beloved HTML text editor. While you are writing your blog posts you can style text, arrange images, create lists and more without using HTML code.
Updated HTML Editor with Advanced Syntax Highlighting
For those who prefer straight HTML we've added beautiful new syntax highlighting with different colors for attributes, keywords and tag structure, to make it easy to spot syntax errors at a glance.
Support for WordPress Pages
MarsEdit now lets you download, edit, and create Page entries on WordPress blogs. Now you can manage your blog and your permanent site pages from the same comfortable interface.
Support for Custom Fields
For WordPress and other blogs that implement the WordPress API, you can configure custom fields in MarsEdit to customize the post editing interface.
iPhoto, Aperture and Lightroom Integration
Browse your media collections to find the perfect photo for your post. When you attach an image, MarsEdit lets you specify the size, name, and alternative text in one easy step.
Scheduled Media Attachments
With scheduled media attachments you can compose your posts with rich media even when completely offline. When you are ready to publish, the images or other media files are uploaded to your blog and inserted into the post.
---
What we added in 2.4:
Improved Squarespace Support
More and more users are checking out Squarespace as a powerful, hosted blog solution. This release of MarsEdit supports added features for Squarespace including tags, server drafts, and adding new categories.
What we added in 2.3:
Support For Tumblr Blogs
Tumblr is a popular blogging system that emphasizes simplicity of style and content. MarsEdit's new support for the system means you can easily manage posts on your Tumblr blog right from the desktop.
Improved Media Manager Performance
We turbo-charged the Media Manager window so it opens much faster when you have lots of photos or other media in your collection. Spend less time waiting and more time posting!
Revised Technorati Tags Editor
If you like to add Technorati Tags to your posts, you'll find the process much smoother starting in 2.3. The editor now lets you easily add or remove tags completely with the keyboard, or with the mouse if you prefer.
What we added in 2.2:
Generic AtomPub Support
AtomPub is a new specification for communication between a blog and a remote editor such as MarsEdit. To use MarsEdit with your AtomPub-compatible blog, select "Other AtomPub Compatible" from the configuration popup in your weblog settings, and enter the service document URL in the RPC URL field.
Customizable Image Markup
Now you can use MarsEdit's powerful markup macros in the media window. In addition to the built-in macros for image alignment, you can add your own to finely tune the markup that is used when inserting images or other files.
Performance Boost
Significant speed improvements to launch time and sorting the table of weblog entries.
And More...

Support for removing unwanted items from the media catalog.
New post table columns for viewing Tags or Post ID.
A date editor pull down for easily selecting today's date.
Improved MIME type generation for uploaded files.
Blosxom now uses the "Slug" field to specify the file name.
What we added in 2.1:
Search Your Drafts and Entries
Now you can quickly filter your posts and drafts by keywords. Just type a word or phrase into the toolbar search field, and MarsEdit will restrict the post listing to only items that contain the text you've typed.
Native Tags Support
For supported systems, including Movable Type and WordPress, MarsEdit now offers a field for capsule-style tagging of your posts. It even remembers the tags you've typed before, so you'll be able to reuse them in a jiffy on future posts.
Improved Web Preview
MarsEdit's built-in preview sports a sleek new default appearance, massively enhanced performance, and fine-tuned usability. Now previews update quickly and without flickering or jumping around as you edit your post.
Save Drafts To Server
A new Post Status popup in the options pane lets you choose between Published and Draft status. Server support for this feature is somewhat hit-or-miss, so be sure to test with something not too embarrassing!
Added not all that long ago in MarsEdit 2.0:
Beautifully Refined User Interface
MarsEdit 2.0 extends the simple elegance of MarsEdit 1.2, incorporating new features while continuing to simplify the user interface. Much more than just a pretty face, MarsEdit's beauty and simplicity help you be a more productive weblog author.
Seamless Flickr Integration
The streamlined Media Manager now sports a dedicated tab just for Flickr! Browse your most recent photos, or your entire collection. You can even search by tag or photo title. When you find the perfect picture, insert it into your post with the click of a button.
Powerful Markup Macros
Nobody likes to type HTML code, which is why MarsEdit's markup macros are so invaluable. With the ability to transform text from the editor or the pasteboard, you'll find it a breeze to customize macros for the most tedious of your HTML tasks.
Streamlined Post Editor
The post editor was completely rethought for MarsEdit 2.0, giving you the power to show or hide fields in the window so that only the useful elements are visible. On supported weblogs, you can even add new categories, or edit the slug (short URL name) of your posts, without ever leaving MarsEdit.
New Printing Support
MarsEdit makes writing on the web a real joy, but sometimes it takes marking up a paper copy of your masterpiece to make sure you've gotten all the kinks out. With MarsEdit 2.0 you can print both the raw text of your post or the HTML preview, making it a snap to take your work-in-progress offline for yourself or others to review.
And More…
A huge number of "tiny tweaks" have been made to MarsEdit, moving it ever closer to perfection. Take a look around and see how well it suits you!