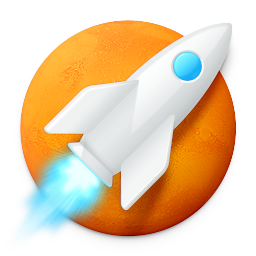 MarsEdit 4
Archive, write, preview, and publish your blog on a Mac.
Requires macOS 10.12 or higher. View the main product page.
MarsEdit has evolved dramatically in the 15+ years since it debuted. Here are the major improvements we've added in MarsEdit 4:
A Fresh New Look
A beautiful new application icon, and a modern new set of toolbar icons bring MarsEdit's look into the modern era. Across the app, updates have been made to provide a clean, standard interface that you expect on a Mac.
Enhanced WordPress Support
Now supports the ability to set the featured image for posts, select Post Format, and to see and change the author of published posts.
Improved Editor
A new visual button bar for common editing changes, live image size editing in the Rich Text editor, and a "Typewriter Mode" to keep text centered vertically while writing.
Expanded Blog Archiving
For most blog services, MarsEdit is now able to download the entire history of published posts and pages, so a backup of all your writing is stored safely on your Mac.
Automatic Preview Template Generation
Preview your posts as you write them, just as they'll appear when published on the web. A baseline template is easily created and can be fine-tuned by hand if desired.
Faster, More Robust Preview Filters
Preview fillters for Markdown, MultiMarkdown, and Convert Line Breaks are now implemented natively so they run at lightning speed, converting your writing on the fly.
Dazzling System Integration
MarsEdit Safari App Extension makes it easy to create new posts based on things you read on the web. Support for macOS standard autosave means never worrying about losing your work.