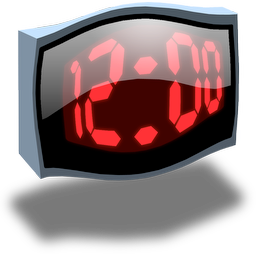 FlexTime
You've got loads of time. Spend it wisely.
Requires macOS 10.10 or higher. Release Notes.
A versatile timer for repetitive activities:
Choose Your Own Cues
Play a sound, show a message, or speak out loud. FlexTime lets you choose the mechanism for all of its timed cues. It's your time, make it personal!
A World of Uses
Schedule regular breaks. Practice yoga, tai chi, or dance. Combat attention disorders. Improve your rhythm. Follow a recipe. Meditate. Remember the laundry! About the only thing FlexTime can't help you do is list the possibilities.
Repeat as Necessary
Life is repetitive. For the routine activities that fill your work and leisure hours, this amazing timer will keep you in the groove.
Crazy Scriptable
For your grandest visions, you'll love FlexTime's scripted cues and robust scripting dictionary. Design your own cues using AppleScript, Perl, Python, or just about any other language!
Screenshots. Click to enlarge.